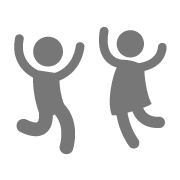 Ages
6 -15 yo.
All Abilities. No Experience Needed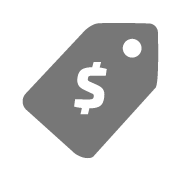 Price
All Day:
Weekly rate $855 Daily Rate $175
Skate only
$350 weekly
Plus 4% processing fee at checkout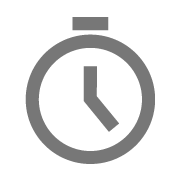 Times
All Day Surf and Skate:
9am-4pm
Skate only
9:00-11:30
8:30am check in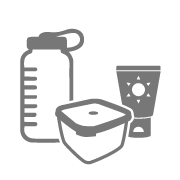 What to bring
Arrive with a Swimsuit under Play Clothes, Socks and Sneakers; For Surfing Bring Lunch, Snack, Drinks, Flip Flops, Towel, Hat, Wear & Bring Sunscreen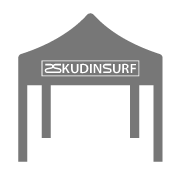 Drop Off/Pick Up
GPS: 880 Lido Blvd, Lido Beach; drop off at the administration building, pass the fee collection booth, turn left, drop off and pick up is free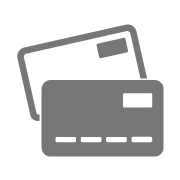 Beach/Parking Fees
If you are staying on the beach – $14 with leisure pass, $35 without; Purchase a lesisure pass, available for Nassau residents at the Adminstration Building
Typical day
Day starts in the skate park drop off starts at 8:30 – camp starts at 9:00  The kids will be working with our skate instructors by learning to move and balance themselves, stimulating the feeling of the ocean. The mornings are designed to maximize fun by doing extreme activities centered around action sports!
Break for lunch at 11:30 – bring lunch, drinks and snacks
Surfing starts at noon with a fun testing period and introduction; campers are placed in groups based on age and ability.
Campers are given a land lesson and are taught how to position themselves on the board and do the pop up. Our surf instructors work in the water with the campers.  Younger campers, and those with little to no experience, are one-on-one with the instructors while in the water.
The afternoon is split between surfing and surf-related recreational activities.
Pick up is a 4:00 at the skate park. 
Directions: pass the fee collection booth, turn left into the main parking lot, our Skudin Surf check in tents are at the skate park.
More Info.
If we need to cancel camp due to storms or unsafe conditions we will contact you via email; check our home page and social media for updates. You will receive a Skudin Surf credit for any day we cancel.
There are no make up days or refunds for any day your child does not attend, no exceptions.
All of our ocean managers are lifeguard, CPR, and first aid certified, and the beach is supervised by lifeguards on duty.
Please complete and send a medical form prior to camp start date. Failure to do so will make your child ineligible to participate without refund.  Send to [email protected] or drop off at 218 East Park Ave, Long Beach NY 11561.
Designed by Cliff Skudin masters degree in Phys Ed
World Surf League Professional Surfer Will Skudin
Lifeguards, CPR and First Aid
International Surfing Association certified
NSSIA Accredited
Surf session 3-1, 2-1, 1-1 Ratio depending on skill level
Surf Safety, Ocean Safety, Land Instruction, Ocean Surfing
Beginner to advanced levels of instruction and coaching
Lycra tops needed for groups of ages and abilities
Surfboard – 6ft, 7ft, 8ft, 9ft foam boards provided
Shade provided
Environmental Awareness, Ocean Skills, Safety, Surf Etiquette
Team activities, team building, in between surf sessions
Prizes end of week
Giveaways from our sponsors
All Day:
Weekly rate $855 plus 4% processong fee at checkout
All DAY
Week
Dates
Time
#1
CLOSED
#2
June 27th – July 2st
9am – 4pm
#3
July 4th – 8th
9am -4pm
#4
July 11th – 15th
9am – 4pm
#5
July 18th – 22nd
9am – 4pm
#6
July 25th – 29th
9am – 4pm
#7
Aug 1st – -5th
9am – 4pm
#8
Aug 8th – 12th
9am – 4pm
#9
Aug 15th – 19th
9am – 4pm
#10

#11

Aug 22nd-23rd

Aug 29th – Sept 2nd – CLOSED

9am-4pm