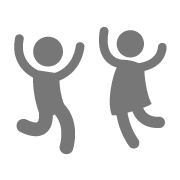 Ages
4-14 yo. All Abilities. No Experience Needed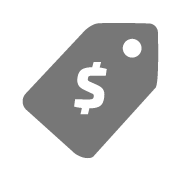 Price
Weekly rates
Half Day Camps $575
Use PROMO CODE –
WINTERSALE24
at check out
For a 10% savings
Until Jan 12th
Plus processing fees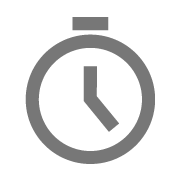 Times
Weekly M – F
Surf Camp: 9:00am – 1:00pm
8:30am Check in on the Beach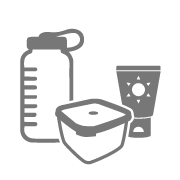 What to Bring
Arrive in a swimsuit bring, in a backpack, a towel, lunch, snacks, drink, hat, apply and bring sunscreen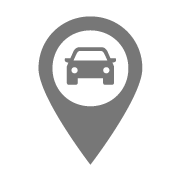 Parking
GPS: Beach Entrance, Beach 67th Street and, Beach Front Rd, Arverne, NY 11692
Street Parking, 1 Block From the A trainStreet Parking, 1 Block From the A train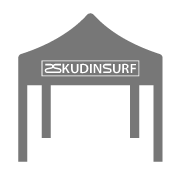 Drop off/Pick up
Drop off & Pick up on the Beach at our Tents
$575 per week
Use PROMO CODE –
WINTERSALE24
at check out
For a 10% savings
Until Jan 12th
Plus processing fees
Rockaway Beach Surf Camp
For all abilities!  Come Learn to Surf with us in Rockaway Beach! Monday through Friday throughout the summer!
Kids Weekly Surf Camp – Rockaway Beach – 9:00AM – 1:00PM
About our Surf Camps
At Skudin Surf we focus on character development through surfing and our programming and curriculum provide a fun and safe environment, while creating great surfers in and out of the water. Our Surf Camps are a great opportunity for kids to develop and improve their surfing skills and confidence by working with our world-class surf coaches, while making new friends and enjoying the pristine conditions of Rockaway Beach. Get stoked!
– Skudin instructors are all certified in CPR and Advanced First Aid, best practices, leading the industry in ocean safety and surf instruction.  Our Directors are all Lifeguard certified as a professional rescuer.
– Skudin Surf has a sophisticated curriculum, and learning pathway which equips students with the skills and knowledge to be safe and independent in the ocean.  Students start with a testing period and then broken into groups depending on ages and abilities.  Ratio vary from 1-1 for beginners while in the ocean and then given opportunity to advance to 3:1 to- 5:1 higher ratio groups and eventually can be part of our high performance surf program, as they progress in skill, confidence and self awareness.
– In addition to surf instruction, students will gain valuable information on ocean safety and independence, recreational fun beach games and activities, and environmental conservation and stewardship.
– Surfing is a unique opportunity for students to foster an independent relationship with nature through hands-on experience. The life lessons gained from surfing run a range of character traits which support healthy development and 21st century skills. Learning to Surf is likely to spark a lifetime of joy spent among friends and family in the outdoors.
Important Policy info
If we need to cancel camp due to storms or unsafe conditions we will contact you via email and/or text (if opted in for text notifications); check our home page and social media for updates
There are no refunds or make up days for days your child does not attend
You may transfer your week online, only permitted 30 days prior to camp starts
No splitting weeks into days, no exceptions
What to Bring
Arrive in a swimsuit bring, in a backpack, a towel, lunch, snacks, drinks, hat, apply and bring sunscreen
Parking
GPS: Beach Entrance, Beach 67th Street and, Beach Front Rd, Arverne, Rockaway, NY 11692
Street Parking, 1 Block From the A train
Drop off & Pick up on the Beach at our tents on the beach
Designed by Cliff Skudin masters degree in Phys Ed
World Surf League Professional Surfer Will Skudin
Lifeguards, CPR and First Aid
International Surfing Association certified
NSSIA Accredited
Camp 3-1, 2-1, 1-1 Ratio depending on skill level
Surf Safety, Ocean Safety, Land Instruction, Ocean Surfing
Beginner to advanced levels of instruction and coaching
Lycra tops provided for groups of ages and abilities
Surfboard – 6ft, 7ft, 8ft, 9ft foam boards provided
Water and  shade provided
Environmental Awareness, Ocean Skills, Safety, Surf Etiquette
Team activities, team building, in between surf sessions
Prizes end of week
Giveaways from our sponsors
$575 per week
Use PROMO CODE –
WINTERSALE24
at check out
For a 10% savings
Until Jan 12th
Plus processing fees
Rockaway Surf Camps 
| Week | Dates | Time |
| --- | --- | --- |
| #1 | June 24th  – 28th | 9:00am – 1:00pm |
| #2 | July 1st -3rd* | 9:00am – 1:00pm |
| #3 | July 8th – 12th | 9:00am – 1:00pm |
| #4 | July 15th – 19th | 9:00am – 1:00pm |
| #5 | July 22nd – 26th | 9:00am – 1:00pm |
| #6 | July 29th -Aug 2nd | 9:00am – 1:00pm |
| #7 | Aug 5th – 9th | 9:00am – 1:00pm |
| #8 | Aug 12th – 16th | 9:00am – 1:00pm |
| #9 | Aug 19th – 23rd | 9:00am – 1:00pm |
| #10 | Aug 26th – 30th | 9:00am – 1:00pm |
*3 day week